The Watermaster®
We are proud to introduce America to this unique mobile, amphibious, self-launching, dredging, raking, slicing, suctioning, pumping, piling, hammering, excavating, earth sculpting machine!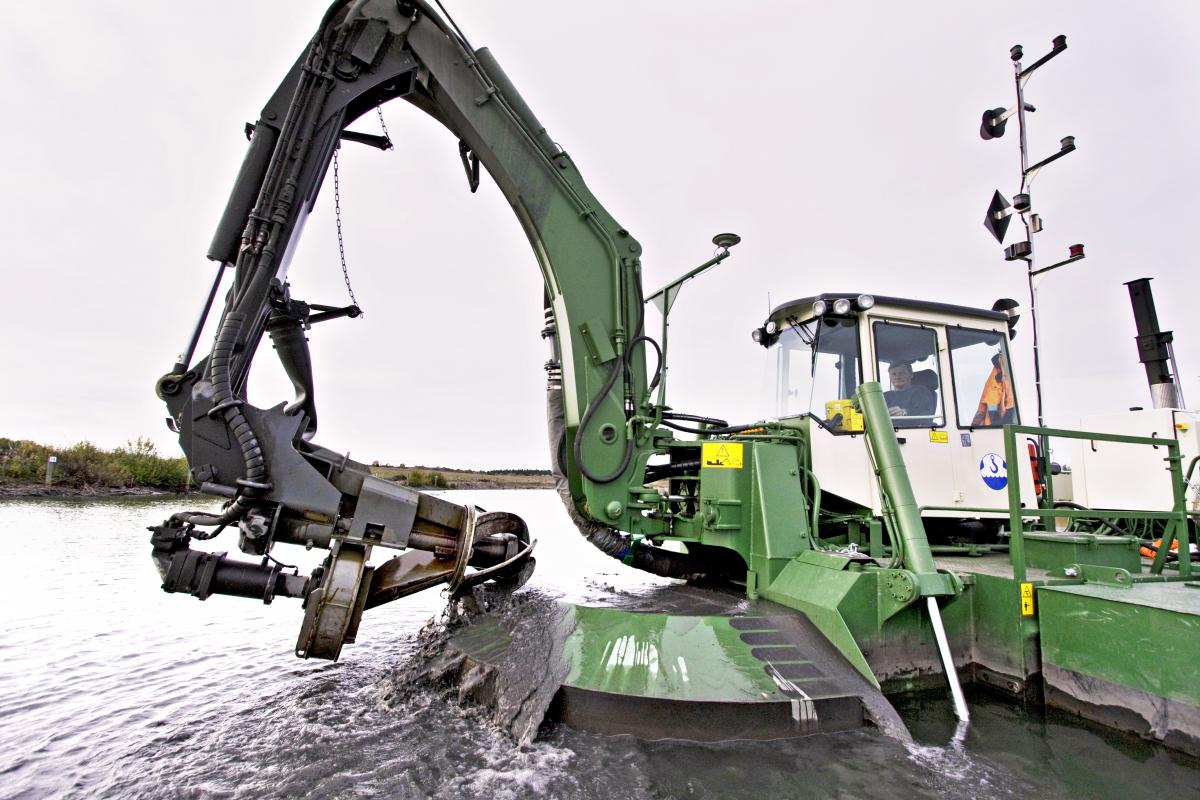 From snow or hard soil to 6m deep water, through trash, vegetation, slime, sludge and more, the Watermaster does the job of multiple machines, faster, with less costs, and less negative environmental impact. The exact combination needed for us to accomplish our mission.
1
It walks onto any trailer, ready to to be transported to the jobsite.
2
It unloads itself and walks into the water or to wherever needed with no set-up times, cranes, winches, wire cables, tugboats or assisting vessels.
3
It gets to work right away where it can easily change tasks with a growing assortment of quick-change attachments.